Budding homeowners have long balked at the thought of building their home. Unfortunately, various misbeliefs deter prospective buyers from entertaining this option. It's for this reason why industry experts have volunteered their expertise in the name of dismissing these misconceptions. Here are some common home building myths that are masquerading as facts.
New Construction Takes Forever
While there's logic to this belief, it's not always true. As an attempt to make home building more appealing, most builders have plans in the works that serve to expedite the process. In some cases, a new home can be completed within one to two months.
Custom Homes Are Invariably Pricier
In comparison to a resale, new construction may involve more upfront costs. However, you get more bang for your buck. Not only are you guaranteed newer, more reliable inventory, but you receive modern solutions as well. For instance, solar panel roofing as opposed to shingles. Studies show that this alternative method could save you $60 a month in energy fees. With that said, building your dream home holds the opportunity to save you money in the long run.
You Forego Inspections
One of the most telling procedures in the home buying process is the inspection. Though many assume that this perk is no longer available to those who construct their own home, this notion is patently false. If you're building your house from the ground up, you always have the option of hiring a home inspector. In fact, most opt for this service before closing for added peace of mind.
The Decisions Are Too Overwhelming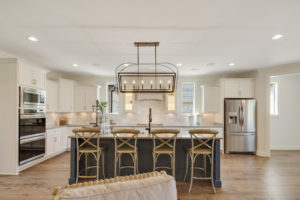 While some relish this aspect of home building, others despise the idea of having to make decision after decision. If you fall into the latter camp, don't despair. Various companies offer templates and thoroughly mapped out blueprints for your convenience. Best of all, these same businesses are versed in the art of new construction and are both willing and able to offer their expertise.
Envisioning A Final Product Is Impossible
With today's technology, it's never been simpler to bring your ideas to digital life. Whether you're unsure of a floor plan or want to play around with a new concept, there's a contemporary solution to your design problems. Three-dimensional models are even more realistic and make it possible for you to get a feel for the finished product.