Discovering one's ideal neighborhood in a beautiful town is a buyer's ambition when searching for the place they will call home. "Location, location, location" is the essential feature that turns a dream into reality. Collierville is one of those idyllic places. Situated in southeast Shelby County, Collierville blends history and heritage with modern convenience and comfortable living. As families continue to enjoy the high quality of life offered here, unspoiled land for home development has become scarce. They have enlisted the talents of two residential home designers: Jeff Bramlett and Lavelle Walker. Lavelle suggested returning to the roots of 'true architecture' like the homes built in the early 1900's. The team embraced his inspiration and began extensive research to ensure integrity in the design; including excursions to examine local historic architecture in Central Gardens, Chickasaw Gardens, and the Overton Park area. Their vision is for all homes in Shepherd's Creek to exhibit distinctive and authentic design.
The town of Collierville exudes excellence in many of its amenities, but especially its public education. This fantastic school system prepares its students for current and future success in academics, athletics, and additional extracurriculars. The Shepherd's Creek Community is zoned for Collierville High School, West Collierville Middle School, and Bailey Station Elementary School for the 2021 – 2022 School Year.
From Memphis, drive East on Poplar Avenue. Shea Road is the second street on the left after Houston Levee; near the Baptist Hospital of Collierville. Take a left on Shea Road and the community is 1 mile down Shea; on your left. After turning left into the neighborhood, follow Shepherd's Creek Lane until it dead ends, then the model home will be on the right. You can find driving directions here, or call Jillian at 901-309-0710 for any assistance with directions or appointments!
Collierville, TN
Sq Ft : 4,208 to 10,000
Price From : $1,450,000
Our Clients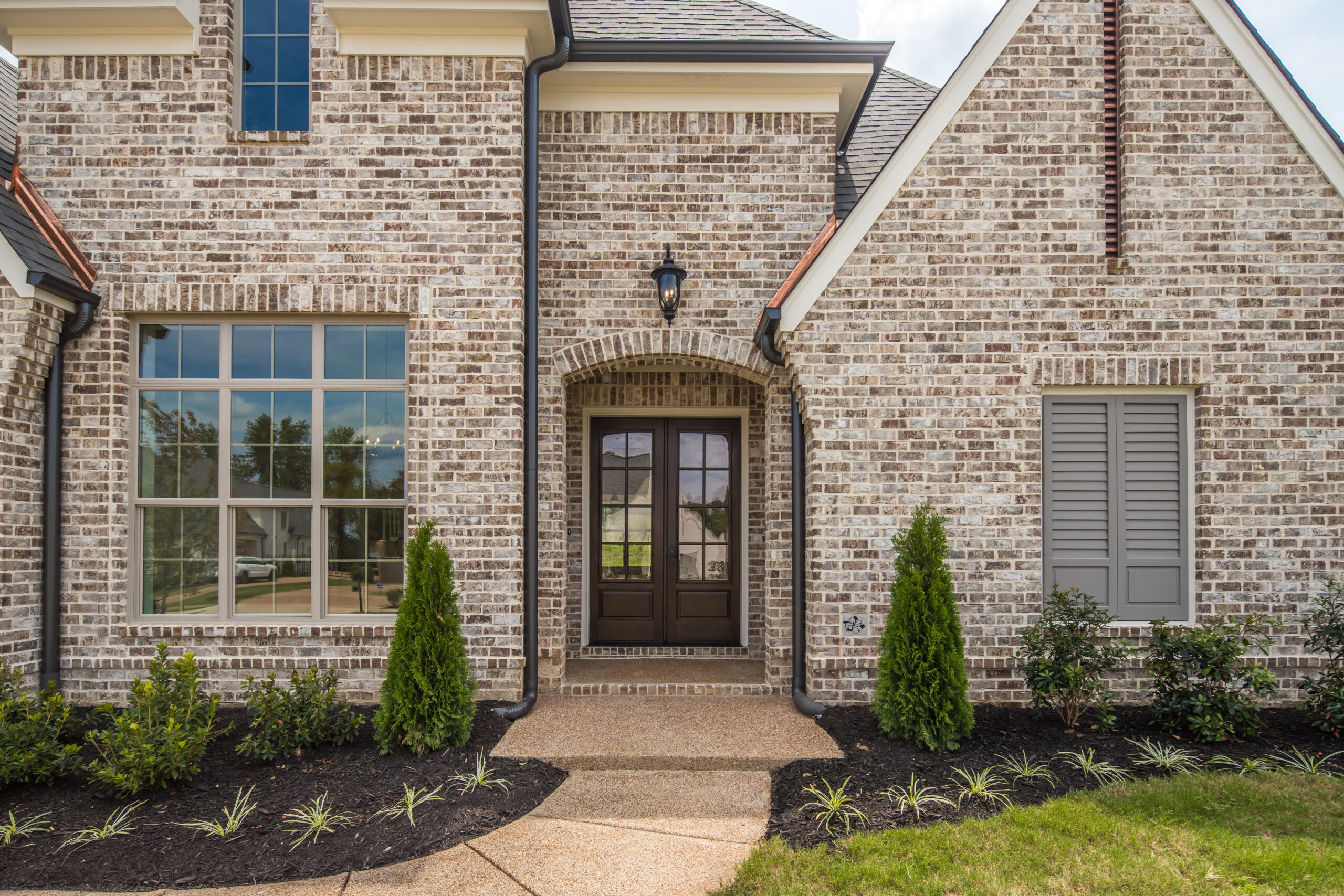 My favorite part is one for which my family shares with me, and that is this house immediately felt like home. From the design, to the selections, to the neighborhood — What your team has created has been nothing short of stunning. But, most importantly, it was the intangibles, the sense of community and support we immediately felt from working with our incredible realtors at Crye-Leike and the Magnolia team.
For anyone to relocate and leave their area of familiarity surrounded by family and friends can have emotions of uncertainty and doubt. Thanks to the wonderful Magnolia team and our fantastic realtors, Jimmie Kay and Tommie, we have nothing but confidence and excitement for what lies ahead in establishing our family here in Collierville.
Thank you so much for giving us the sweet attention to detail. It's going to be so hard to find someone to build us a home anywhere near comparison in the near future. We truly have been blessed to have you guys- not just one person but your crew as a whole. Totally amazing! I can speak for both myself & my husband when I say that you have amazing talent and an amazing team. Thank you so much for everything!
I have worked with Thomas Spencer at The Villages of Saunders Creek in Rossville multiple times to get my clients into their dream homes, and he exceeds my expectations every time. He is very attentive and goes the extra mile for them. Anything my clients or myself need, he is there immediately. I have had lots of positive feedback from clients' interactions as well, and he is also always available after closing which is when most agents disappear.
I have also worked with Ryan Arthur in Magnolia Homes' Collierville community multiple times, and he is a ROCKSTAR. I can't brag on them enough whenever any of my clients has interest in building their dream home. He will go above and beyond to make sure the client is happy and I, the agent, is kept in the loop at every milestone.
Mrs. Karen, the founder of the company, is amazing as well. I have met her multiple times, and she is always available to help, as well as showing up to meeting with my clients and attending every closing. This is very rare as most of the time you never meet or talk to "The Boss," but she knows how to run a successful business – And that starts with making sure the clients are the top priority!
I recommend Magnolia Homes to anyone looking to build a home in the area and guarantee you will be 100% satisfied with their work. 10/10!
Thomas Spencer of the Villages of Saunders Creek in Rossville was awesome. It was my first time selling a new construction home, and he was so helpful. Loved working with him and would highly recommend him. Very knowledgeable and eager to help. I couldn't have asked for a better agent to work with and not to mention all the people at Magnolia Homes! They went out of their way to make everything perfect for my clients!
As my friend and I were walking our dogs, we both agreed on:
1. How gorgeous the homes are
2. How wonderful it was to see how they were all so different
3. How nice everyone is!
It definitely feels like home!  I love that all the kids play together and the adults get along, too. I keep to myself for the most part, but while walking the dogs, I've been able to meet so many neighbors.  I absolutely love it here!  Thanks for all you do to make dreams come true… You have DEFINITELY made mine come true with my beautiful home.  I just LOVE it.
Thank you to you and your team for building our dream home. Your entire team was such a pleasure to work with and made the home building process such a joy! Your team is top notch and were always so gracious to discuss any questions or concerns that we had. We are so thankful for all of the hard work that was put into our home for the past several months and are looking forward to being a part of the Oak Hill community.
I am extremely excited about the phenomenal experience that I have had with Magnolia Homes! I am extremely pleased with how the home turned out. God has been faithful, and I certainly try not take His blessings for granted during such tumultuous times.
I just left the house, and it truly looks great! Thank you so much for everything in the process so far. You have not only met our expectations, but far exceeded them in quality and professionalism. You represent your company well and so glad we went with Magnolia Homes. I have dealt with a lot of builders and contractors on a regular basis – both professionally and personally – and Magnolia Homes is hands down a level above anyone else in the area. Thank you!
We worked with Lorna Skelton back in February 2020 for our Cypress Farmhouse home at The Cove at Cypress Grove.  Lorna was wonderful to work with. She is attentive, sweet, and a pleasure to be around.  We highly recommend working with her!
I took our youngest son for a walk this morning, and he always likes to go see what's going on with the latest building efforts. The gentlemen that are working in the new section today were so very friendly. Everyone waved and smiled and it was just so sweet. The areas were all very clean, too. I don't know how you manage to keep a construction site tidy because I can't even get two little boys to pick up their room but thank you for that! The new houses in The Cove at Cypress Grove are going to be beautiful. Thanks for continuing to make this a great place to live.
Let's Talk
Hi! I'm Jillian. I'm here to assist you.